Description
EasyEDA project for easy and quick build HF upconverter for work with shortwave bands on SDR receivers. Project include schematic for HF upconverter and PCB. File "HF Upconverter PCB (TH): Converter (SINGLE-LAYER OPTIMIZATION)" has been developed for more convenient producing of a PCB in home conditions using toner transfer or photoresist method.
Current development progress:
Frequency range: 0(depends of mixer) - 30MHz;
Power: USB type B, DC 5 V;
RF connector: SMA;
Feed line: 50 Ohm coaxial cable;
Easy-SDR project page at GitHub
Original schematic: Basic SDR Upconverter v1.0
Buy SDR receiver: RTL-SDR.COM
How to contact me?
Documents
HF Upconverter (TH): Power circuit
HF Upconverter (TH): Crystal oscillator
HF Upconverter (TH): Mixer with filters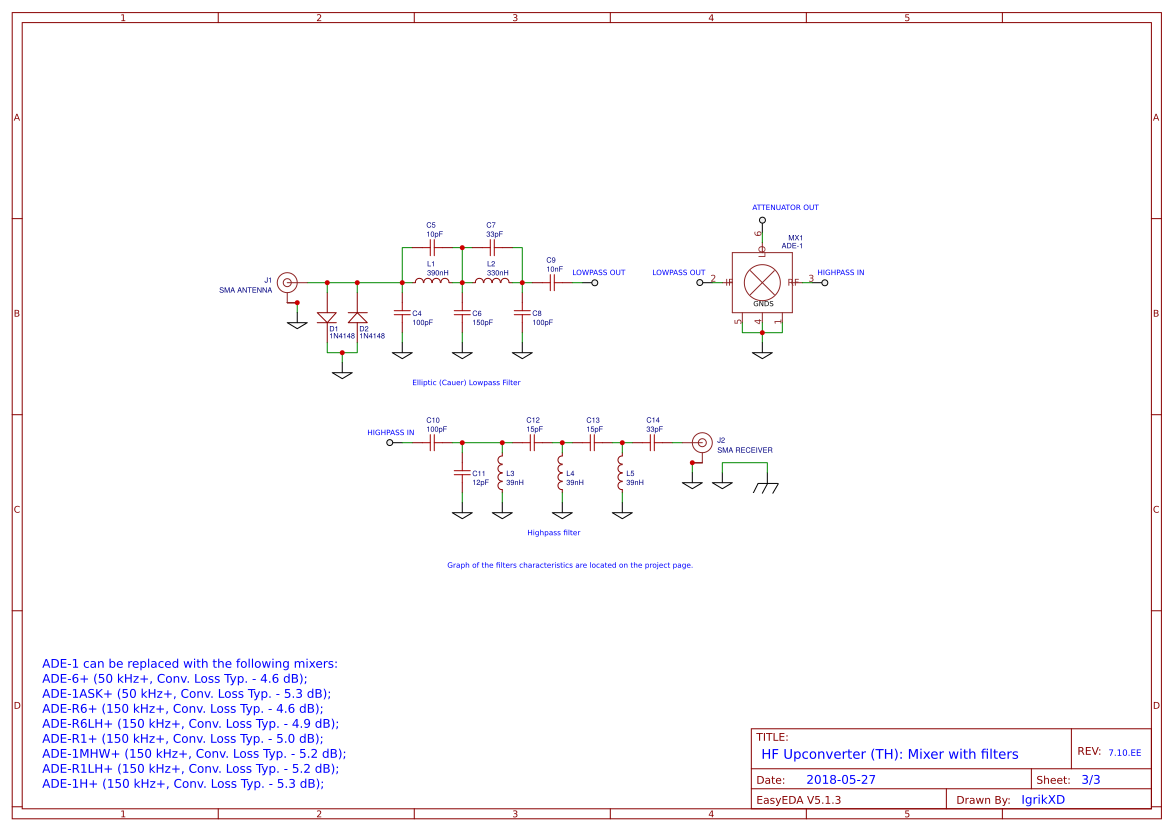 HF Upconverter PCB (TH): Converter
HF Upconverter PCB (TH): Converter (SINGLE-LAYER OPTIMIZATION)