Search results for esp12 adc
. . This is the ESP8266 Education board. I have design based on ESP8266 Micro Controller (ESP-12E). Its cheap module cost around $2.2 with power full on value price. Board are included variety of interface such as DHT22, IR send & receive, OLED-I2C, LCD-I2C, Micro SD, SPI, ADC, FTDI, Deep Sleep ...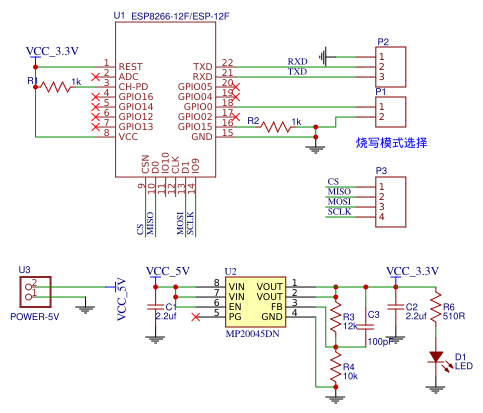 . . 1、ESP8266-12F features : 802.11 b/g/n Built in L106 Tensilica ultra low power 32 bit micro MCU, clocked at 80 MHz and 160 MHz, support RTOS Built in 10 bit high precision ADC Built in TCP/IP protocol stack Built in TR switch, balun, LNA, power amplifier and matching network Built in PLL, volta...