ATtiny controlled and LiPo battery powered MP3-Player using the DFPlayerMini-module featuring:
Micro-SD-card slot,
battery charging and protection circuit,
battery level detection,
OLED display,
on/off switch,
volume control,
3 push buttons to control the player.
You can directly connect a 3.7V LiPo battery and a 3W/4Ohm speaker to the board. The firmware is written for the folder-play function of the DFPlayer. This means you have to create folders named 01, 02, 03, ... in the sd-card root and inside the folders you have to name the audio files 001.mp3, 002.mp3, ... It makes heavy use of the sleep features of the microcontroller in order to extend battery life.
Project Video: https://youtu.be/QYjr8UXhs8I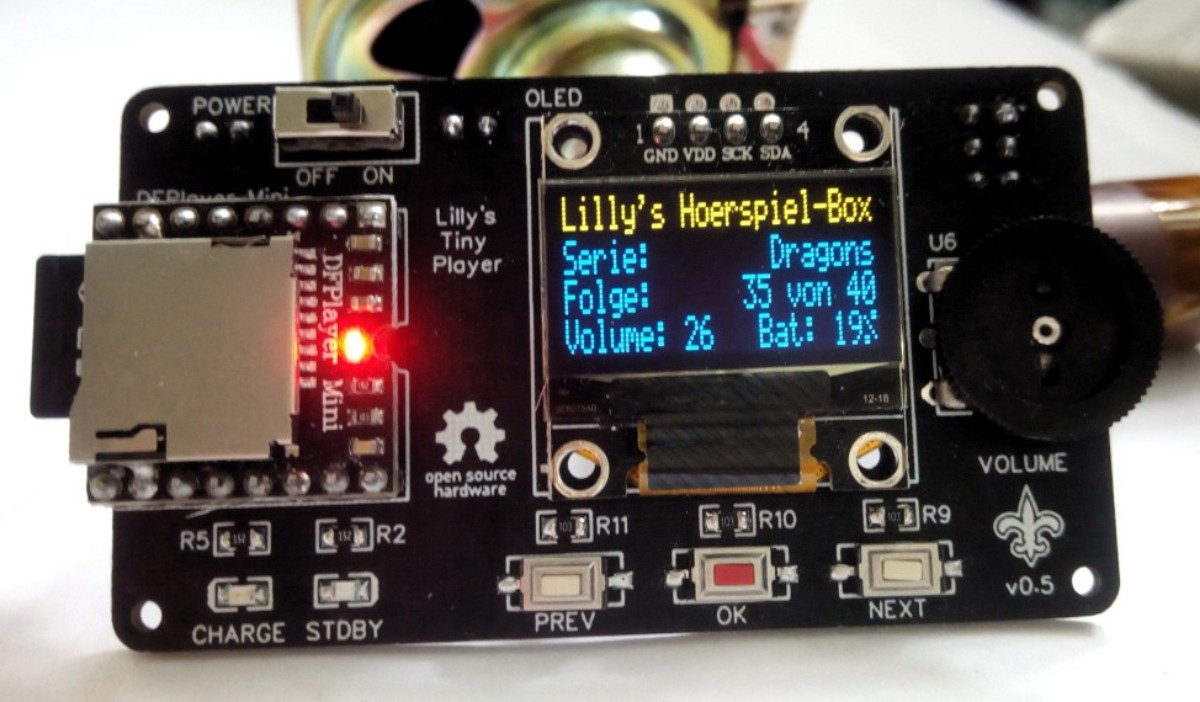 This work is licensed under Creative Commons Attribution-ShareAlike 3.0 Unported License. (http://creativecommons.org/licenses/by-sa/3.0/)