The SMT Stencil also known as Solder Paste Stencil, is to transfer solder paste to a bare circuit board. A stainless steel foil is laser cut creating an opening for every surface mount device on the board. Once the stencil is properly aligned on top of the board, solder paste is applied over the openings (making a single pass, using a metal squeegee blade). When the stainless steel foil is separated from the board, solder paste will remain, ready for placement of the SMD. This process, as opposed to hand soldering methods, ensures consistency and saves time.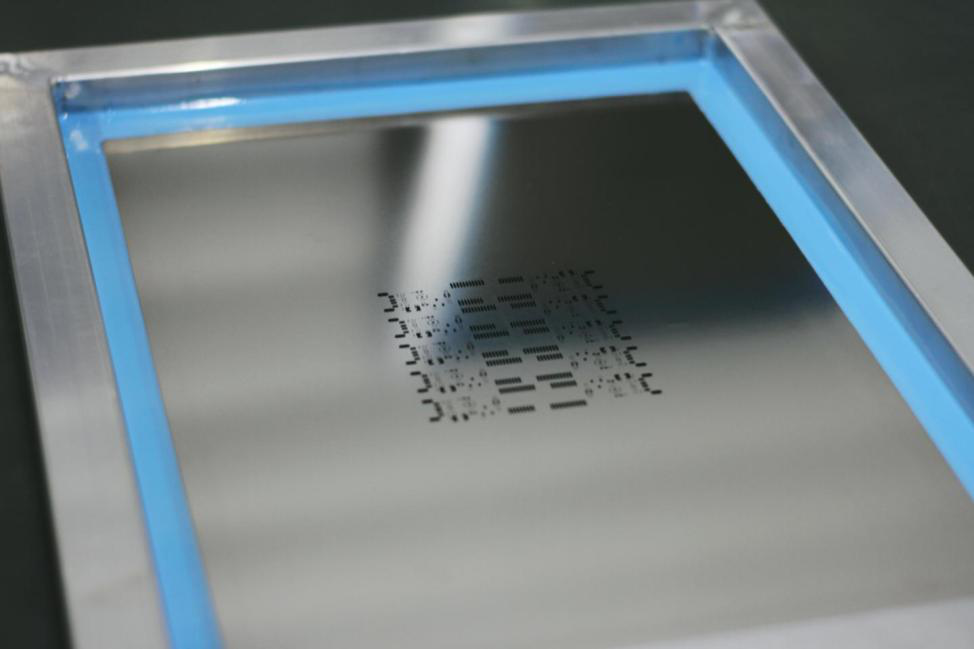 jlcpcb is the largest PCB Prototype company in China and also produce quality SMT stencil for PCB customers in 24 hours. They provide cheapest and professional stencil in the world, only $7 for one piece of stencil. All stencils are made of high quality stencil material and drilled via laser stencil machine from Germany, to ensure the high precision and stable quality.
You can add a stencil to any PCB fabrication order on jlcpcb. Simply place your PCB order as usual, and choose from a variety of stencil types and sizes, one to fit each of your stencil requirements.
Solder Stencil types
Frameless SMT Stencils
Frameless Stencils are laser cut stencilsdesigned to work with stencil tensioning systems also known as Reusable Stencil Frames like the Universal Frame These solder paste stencils do not need to be permanently glued in a frame. They are convenient in their size to store significant less expensive than Framed Stencils and reduce storage space requirements.
FRAMEWORK stencils
FRAMEWORK stencils or glue-in stencils are laser cut stencil foils permanently mounted in a stencil frame using a mesh border to tightly stretch the stencil foil taut in the frame. These solder paste stencils are designed for high volume screen printing on printed circuit boards. They are recommended for printed circuit board assembly when doing production runs. FRAMEWORK stencils are perfect for high volume production runs because of their durability and precision.Pick from a variety of popular frame sizes or we can build custom frames upon request.
JLCPCB can provide the option of NON-FRAMEWORK (or frameless) and FRAMEWORK stencils.Frameless stencils are cheaper and lower weight(0.2Kg) so they can help to reduce the shipping cost. Stencils can be ordered together with a PCB to saving the shipping fee, or you can order a stencil only.
Prototype SMT Prototype Stencils are laser cut stencils custom-made for your own printed circuit boards using your Gerber Paste file. Comes with a squeegee blade and board holders. These frameless solder paste stencilswere specially designed for manual printing.
Rayming produce Solder Paste Stencils - Laser Cut Stencils,SMT stencils, and offers the largest selection of SMT stencils.
Order stencil from JLCPCB
Stencils ordered together with the boards When you order a PCB, after you upload your gerber file and fill in the PCB specifications, then you can order "Laser-Stencil" together simply by checking the "Laser Stencil: order together with laser stencil" option.
Stencils ordered separately If you forgot to order your stencil when you ordered the boards, or if you want to have custom tooling holes in the border. You can order a stencil only on the https://jlcpcb.com/quote:
Watch the video about stencil in JLCPCB factory : https://www.youtube.com/watch?v=fI8KLP5Jsx0